Our Clients have rights. As a Golden Heart care recipient, you have the right to:
Quality: Receive high quality services in an empowered environment that responds to your changing needs.
Respect: Be valued and treated with dignity, respect and courtesy, including respectful treatment of property.
Services:Be enrolled for services if you have a need and are qualified, to receive compassionate, considerate care, and to temporarily or permanently terminate, suspend, or add services.
Empowerment: To make choices, have a voice, be heard, and be consulted and informed about your care.
Advocacy: To have another person of your choice support you/advocate on your behalf. We ensure you are not prohibited from speaking to any person who advocates for your rights. Also, we advocate for your integrated care that protects your rights to optimum health and lifestyle. We advocate for your freedom from verbal, physical, and psychological abuse, and to be treated with dignity.
Confidentiality: Your privacy is protected and all matters concerning your medical and personal affairs are kept in the strictest confidence according to HIPAA standards.
Freedom from descrimination: of any type including age, religion, disability, ethnicity, or gender. Your cultural/personal beliefs and lifestyle are respected.
Transparency: Be provided with a written plan of your care services and have access your personal information, and with Terms and Conditions that include the scope of services provided; fees and notice of fee changes; office hours; 24-hour management contact number; procedure and numbers to call to file a complaint with the Agency and/or the State; State policy for inspecting agencies; and upon request a list of names and addresses of Agency owners.
Communication: Your comments are heard and valued. We welcome your feedback, complaints and suggestions through any communication channel. If you feel your complaints are unresolved, we will assist you to file a grievance in accordance with State Law and Agency Client Grievance Policy and Procedures. You have the right to file a grievance regarding services furnished or the lack of respect for property, without fear of discrimination or reprisal.
Timely Response: Your concerns are addressed appropriately.
Self-sufficiency: We are not replacing you; we are assisting you to the best of our ability and encouraging your independence.
Proactive Care:Services are focused to help prevent illness, accidents, unnecessary hospitalization, and to deter the progression of chronic or degenerative conditions.
Responsible Care: Our care is provided by compassionate employees who have been screened and trained to deliver outstanding care.
Continuity of Care: Continuous Quality Improvement standards ensure you receive our high standard of personalized care and services while they are still necessary and appropriate to meet your needs.
Peaceful Environment: Your services will be provided by Caregivers who practice courtesy, positive communication, and who leave their problems at home. Potential conflict resolution will be handled with sensitivity and respect. We bring safe and confident living home to you!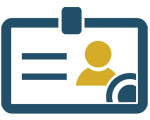 Work at Golden Heart
Contact us if you have a passion for caring for others!